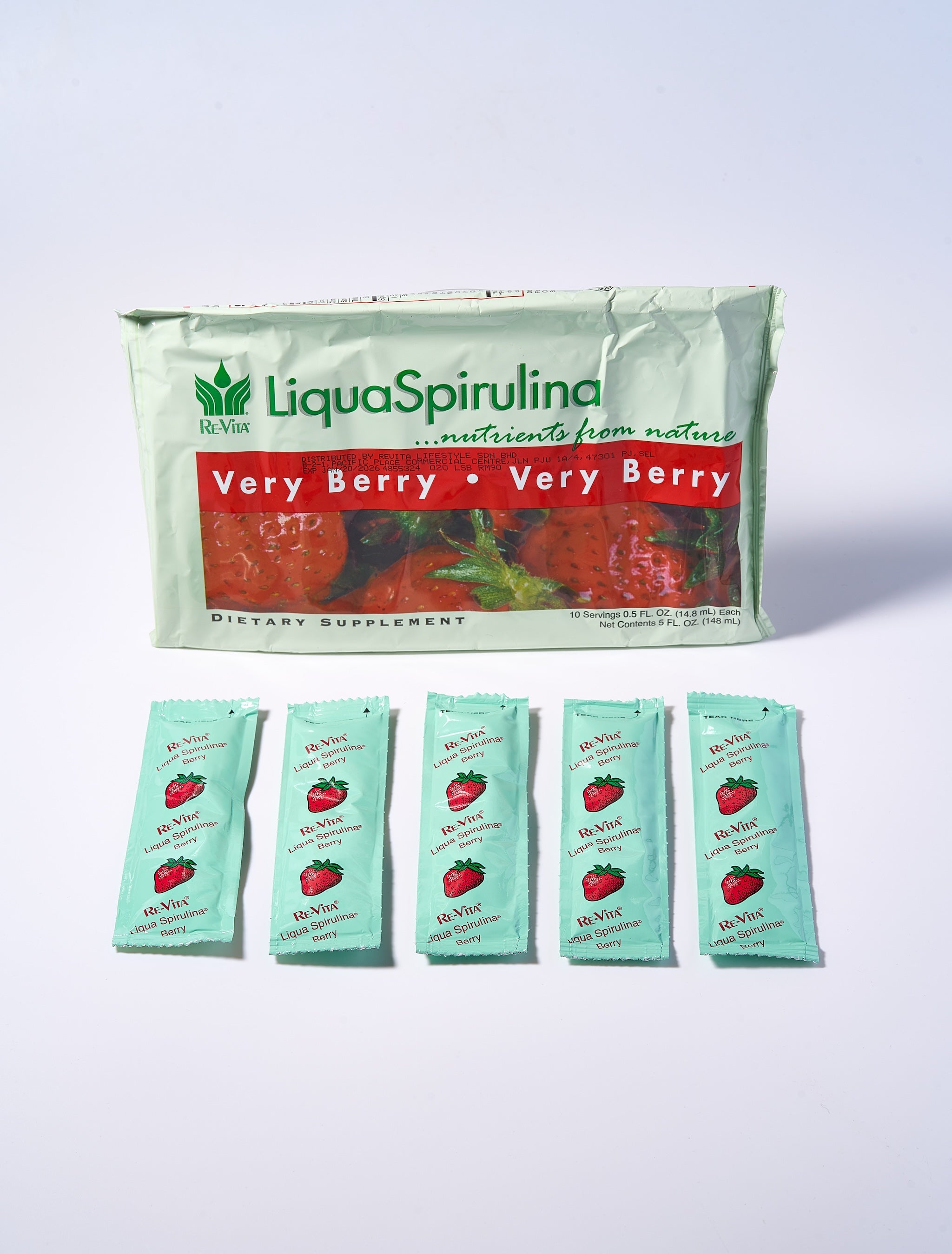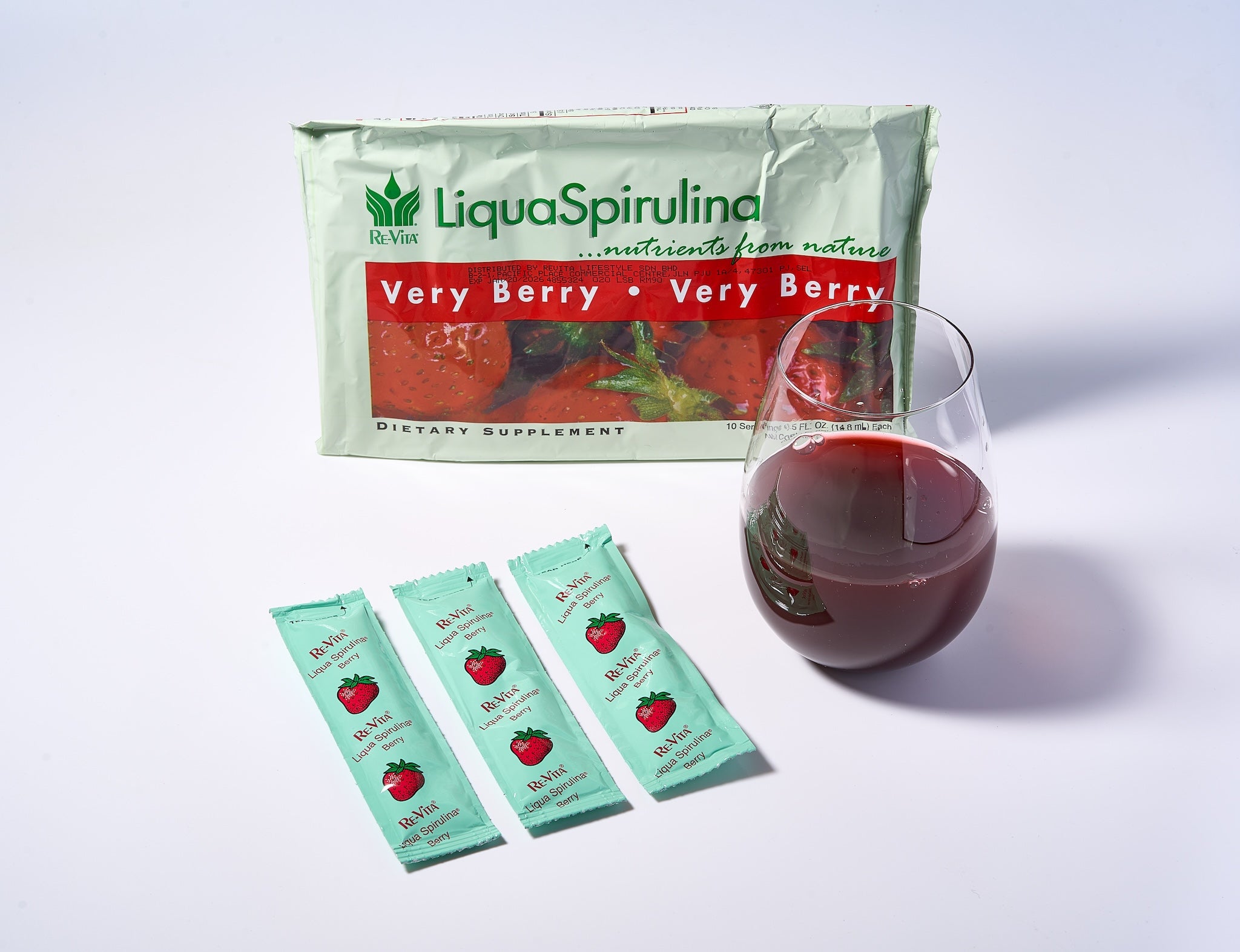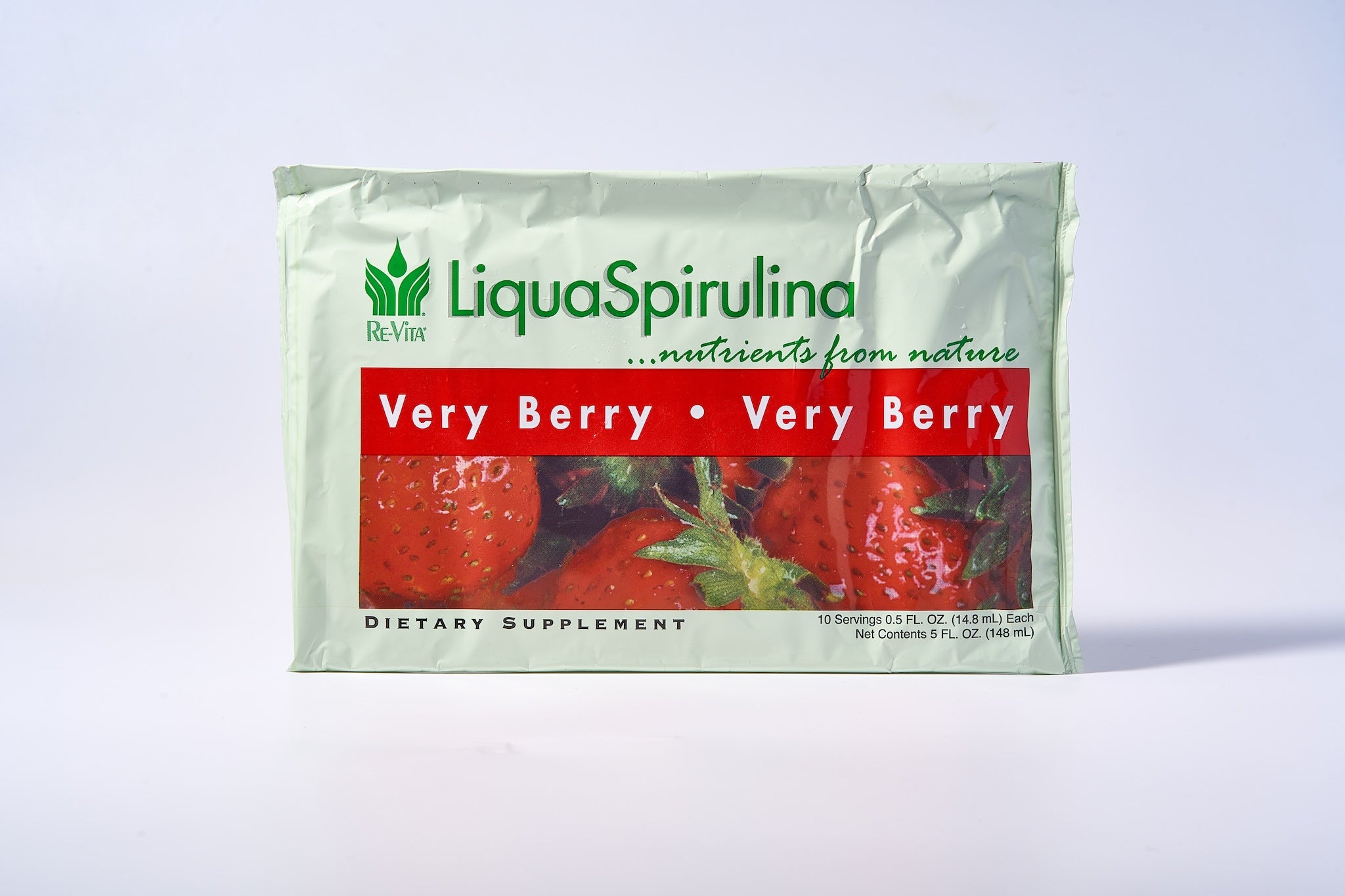 Very Berry Liqua Spirulina Essential Pack 60 Servings
Spirulina is the world's richest natural source of Vitamin B-12 and contains the entire B-complex group of vitamins. The primary pigment in Liqua Spirulina is beta-carotene, which your body converts to Vitamin A. Liqua Spirulina also packs 18 amino acids, protein, chlorophyll and many natural phytonutrients. Additionally, it's rich in the minerals, calcium, iron, phosphorus, potassium, zinc and many other trace element.


Spirulina, Fructose, Deionized Water, Natural Flavors and Colors, Xanthan, Guar and Arabic Gums. Contains less than 1/10 of 1% Potassium Sorbate and Sodium Benzoate as preservatives, and FD & C Red 40.
Directions: Mix 1 packet with 8 fl. oz. (240mL) water or beverage of choice.
LiquaSpirulina
Re-Vita LiquaSpirulina is a great energy booster. Spirulina Platen­sis, a blue-green aquatic algae, may be the single most nutritious plant since the beginning of time. It has been a mainstay in the diets of people around the world for more than 2,000 years and is one of the world's original life forms. It's also the world's richest natural source of Vitamin B-12 and beta-carotene.
Testimony
W.G., lowa
"I'm confident Re-Vita helped my immune system regain its health maintenance ability."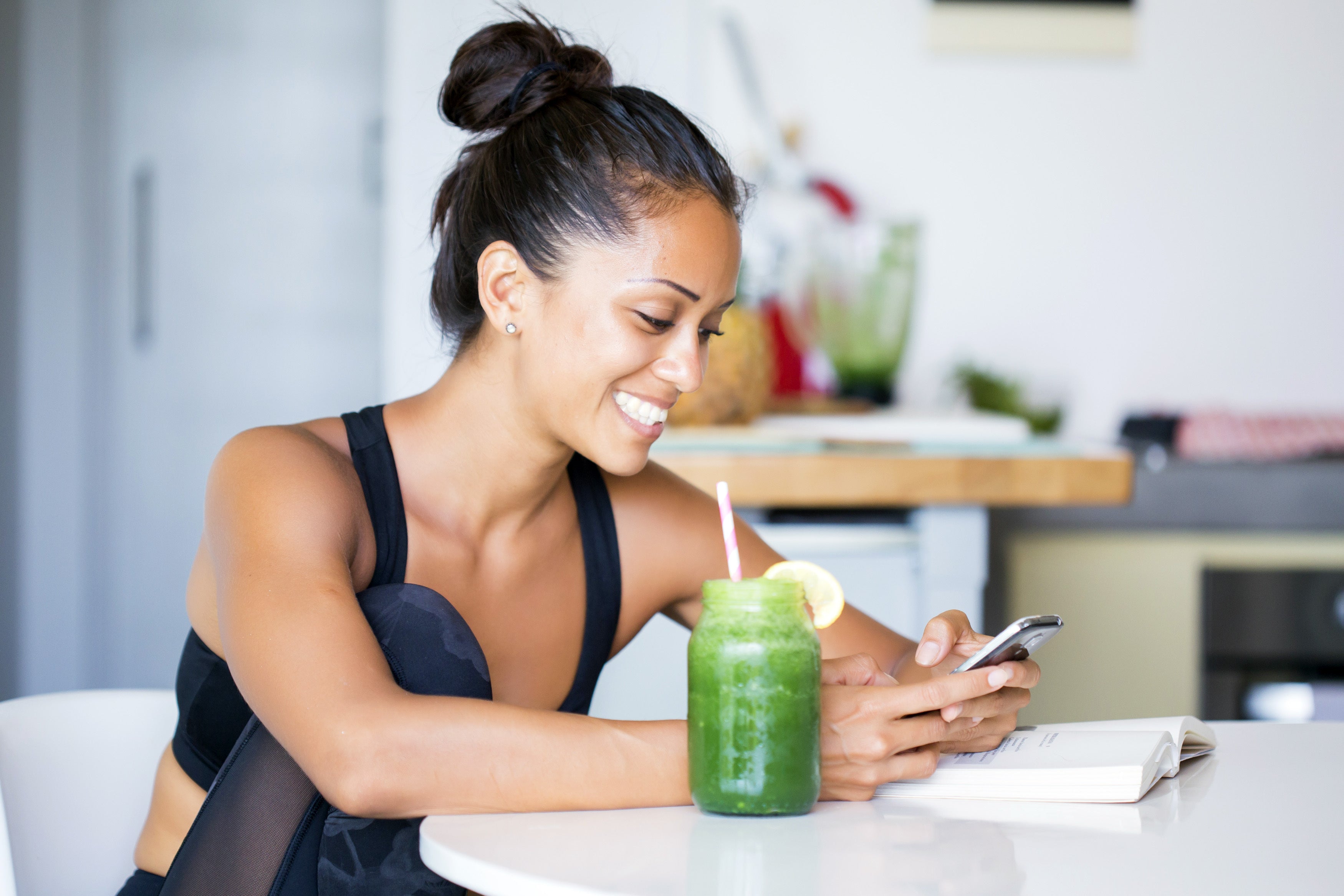 Testimony
B.K., South Dakota
"I feel energized and healthy, like I am on top of the world. I couldn't imagine life without Re-Vita."